ELMOR S.A.
ul. Spadochroniarzy 20
80-298 Gdańsk
POLAND
tel.: +48 (58) 785-36-70
fax: +48 (58) 762-93-19
e-mail: elmor@elmor.com.pl
TABULA switchgears and controlgears
TABULA switchgears and controlgears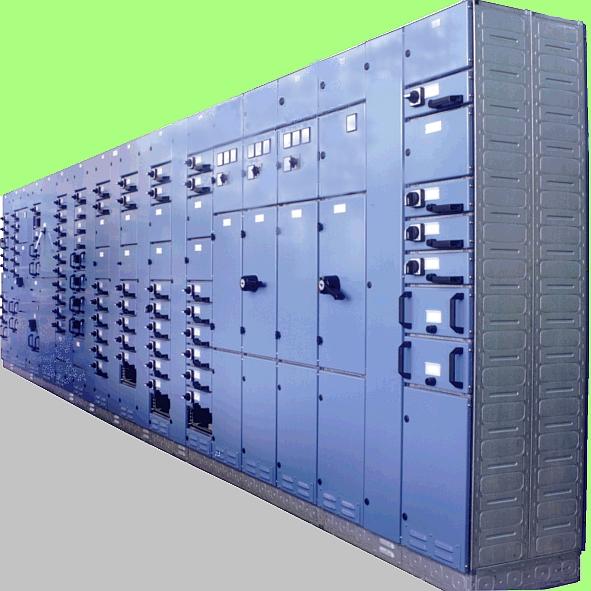 The system of switchgears and controlgears TABULA has been based on a three-dimensional module 126 mm in all three directions: height, width and depth.
All components e.g.: main elements of housings like doors, insulation barriers, montage plates and bus-bars are based on this dimension.
TABULA system enables among others:
Building of the switchgear consisting of any amount of the modules,
Building of the switchgear at the angle of 90° using typical elements of this system,
Building of the switchgears and controlgears divided into compartments acc. to any chosen form,
Obtention max. rated continuous currents at min. material consumption,
Very high withstand to short-circuit currents,
Quick assembly and simple ways of connections and attachments,
High protection degree for persons i.e. protection against accidental touch of alive parts and protection against electric arc effects,
Install in all network systems defined in PN-91/E-05009 and IEC-346 designated as the systems of type TN, TT and IT,
High resistance to aggressive industrial environment.
All main construction elements besides painted doors and shields are made of Aluzinc, a material of high corrosion resistance. Aluzinc is a high quality steel sheet covered with alu-zinc coat consisting of 55% aluminium, 43,4% zinc and 1,6% silicon.
Shields and doors are made of high quality phosphate treated steel sheet.
The switchgear with withdrawable units of the system TABULA gives the possibility to carry out functional test of auxiliary circuits assuring safety insulation clearance in the main circuit.
TABULA system compiles the requirements contained in PN-IEC 439-1+AC.
Technical data:
Insulation rated voltage
1000 V
Rated frequency
50¸60 Hz
Continuous rated current of
horizontal bus-bars
250÷7800 A
vertical bus-bars
225÷1600 A
Rated short-time withstand current (1 sec.) of
horizontal bus-bars
115 kA
vertical bus-bars
91 kA
Rated peak withstand current of
horizontal bus-bars
253 kA
vertical bus-bars
200 kA
Protection degree
IP20÷IP54
Dielectric test voltage
3500 V/min
Tests and certficates:
KEMA
Holland
ASTA
England
DEMKO
Denmark
SETI
Finland
ELEKTRONIKCENTRALEN
Denmark
SYDNEY CITY COUNCIL
Australia
NEFI
Norway
Attachments